Congratulations to our the Helms' Family on selling your home! Only 16 Days until Contract!!! The initial offer came just 3 days on market at $128,000. After over a week or so of negotiating we got the price settled at $133,000. (Trulia estimate was $125,000, Zillow's estimate was $126,102)
What made the difference:
- Our clients were absolutely fabulous at making this home show well, for photos and viewings.
- Using our photography expertise, small rooms seemed large, and this was the end result: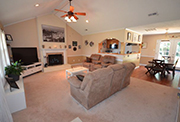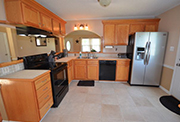 Overall, the new buyers have moved into a great home and it was a pleasure working with Matt & Ashley on selling their home! Thanks so much Matt and Ashley!